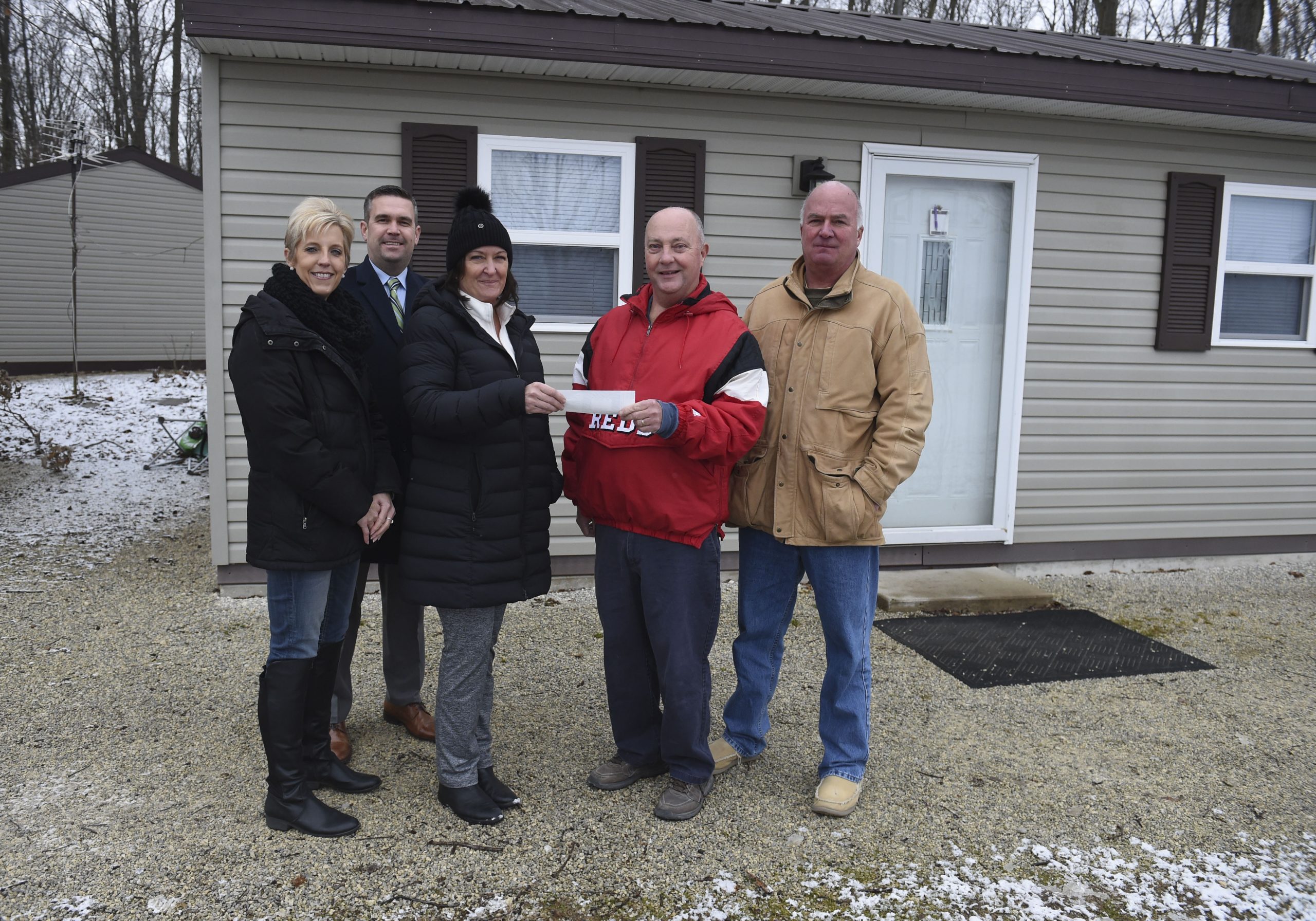 Grand Lake Rotarians Stacey Brunswick and Shawn
Dues and Celina Rotary Club member Tony Schwieterman
present an $11,000 donation to Pastor Rick
Brosher and Bruce Swonger for Hand Up Village,
located on the grounds behind Lord's Abounding
Grace Church north of Celina. Hand Up Village
provides simple accommodations for Mercer County
residents who find themselves homeless and in need
of a hand up to help put their lives back together.
The donation was a collaborative effort among Rotary
Club District 6600, $2,000; Celina Rotary Club,
$2,000; Grand Lake Rotary Club, $2,000; and the
Mercer County Civic Foundation, $5,000.