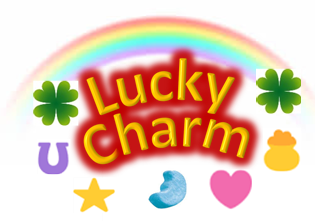 Be our Lucky Charm & Join us for the
Annual Celina Rotary Charity Dinner & Auction
March 21, 2020
Social at 5:00 pm ∙ Dinner at 6:30 pm
The Galleria ∙ 909 East Wayne Street, Celina
Admission includes: Appetizers, Full Bar, Silent Auctions, Live Auction, Dinner, Dessert & More!
Advance Registration –
$70 per person, $135 per couple, $500 table of 8 or $750 table of 12
Corporate Sponsorship-$1,000
Includes: Recognition during the event, reserved seating and game entries for 8 guests.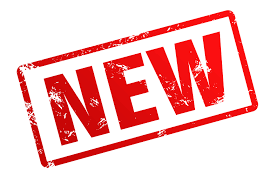 New for 2020….Auction App!!
Bid using your phone with our new Auction App!
Be ready before register online and download the app for quick setup and checkout the day of the auction.
Dear Friend of Rotary,
We would like to ask your consideration to support the Celina Rotary Club Annual Charity Dinner & Auction scheduled for Saturday, March 21, 2020. We would truly appreciate your support of a donation item and/or your presence at the event.
This year's fundraiser will offer a fun-filled Clue themed event that includes an open bar, appetizers, and dinner. Additionally various auctions, giveaways, and a chance to win great prizes will add to the excitement.
The Rotary is recognized as a 501(c)(4) not-for-profit organization benefiting many local and international projects. The Celina Rotary Club is a part of a worldwide membership of over one million business and professional leaders who help build goodwill and peace through humanitarian service. The Rotary's major international project is to provide vaccines and healthcare to eradicate polio from the face of the earth, which has been very successful.
Locally, Celina Rotary is a very giving organization and has funded the following projects:
Annual Scholarship for Celina Students
Recognition and Support of Student of the Month in Celina
Literacy Projects with the Library and Wright State Lake Campus
Sponsorship of the Celina Cross Country Invitational
Sponsorship of the Celina Concert Series
Celina Rotary Dog Park
West Bank Boardwalk Project
Grand Lake-Pullman Bay Bridge
Celina Lighthouse
Lake Shore Shelter House
Grand Lake Flag Wall
Historical Markers along the Walkway
Celina Welcome Home Signs
Airy Gators for Lake Improvement
America's Best Community Development Project
Internationally, our club is also making an impact.
Medical Mission Trips
Costa Rica Medical Mission Trips (1 in 2016 and 2 in 2017) provided nearly 200 cataract surgeries
Costa Rica Medical Mission Trip is in the planning stages for 2019
Your support will enable the Celina Rotary Club to continue their great work. For questions or additional information, please contact a Celina Rotarian or Ike Coate at president@CelinaRotary.org
Sincerely,
The Celina Rotary
________________________________________________________________
2020 AUCTION DOCUMENTS